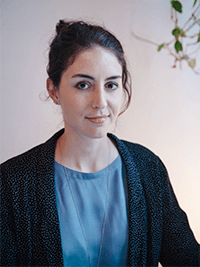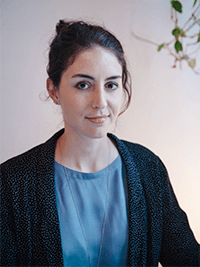 Portrait © Lena Giovanazzi
Anna Rigamonti is a Berlin based information and graphic designer focusing on information graphics,
illustration and editorial design for print and web.

She studied communication design in Mannheim, and recently published her first book "Information visualization. Misuse and potential – The fundamentals of information design." in cooperation with Veruschka Götz.

Currently working as a freelance designer for individual
clients and agencies, she is available for commissions and collaborations.

Feel free to get in touch for inquiries!






CLIENTS AND COLLABORATIONS

avedition, Stuttgart
BLITZEN, Berlin
chartisan, Potsdam
dpa – Deutsche Presse-Agentur
Eberhard-Gothein-Schule Mannheim
ERGO
Einfach Heidelberg e.V., Heidelberg
Graduiertenakademie,
Universität Heidelberg
internationales literatur festival berlin
Katharina Karrenberg, Berlin
Kehrer Verlag Heidelberg / Berlin
Kulturprojekte Berlin
Max Dudler
MetaDesign, Berlin
Moniteurs, Berlin
NIAM, Berlin
Senatsverwaltung für Stadtentwicklung
und Wohnen, Berlin
Studio Irrgang, Berlin
T616 [veruschka götz] berlin
transform Magazin, Berlin / Leipzig
Transkulturelle Studien,
Universität Heidelberg
Verlag Vorwerk 8, Berlin
Vensenya, Berlin
xailabs, Berlin
Studio:
Mainzer Str. 54
12053 Berlin

F. +49 (0) 30 58 91 17 27
M. +49 (0) 176 23 82 44 25
info[at]annarigamonti.de
www.annarigamonti.de











REFERENCES:
17 January 2019
Vortragende auf der 5. Int. Tagung:
News-Infographics-Analytics-Maps (NIAM)
Thema: Möglichkeit und Missbrauch in der Informationsvisualisierung.
Chancen und Trends raumbezogener Analysen und Visualisierungen in der Infografik.
http://NIAM.online
_

30 November 2017
Vorprüferin für die Senatsverwaltung für Stadtentwicklung und Wohnen, Berlin
Thema der Vorprüfung:
Informationsstele – Erweiterung des Touristischen Informationssystems Berlin
www.stadtentwicklung.berlin.de
_

11 June 2016
Artist talk, Mannheimer Kunstverein
In the context of "KREA 100", www.diewerkschaumannheim.de – an annual exhibition organized by the faculty of design, Hochschule Mannheim – selected designers talked about their personal experiences, their work and success.


6 June 2016
Workshop: Logo design,
Pädagogische Hochschule Heidelberg


September 2015
Book publication: "1+1≠2. Information visualization. Misuse and potential – The fundamentals of information design." avverlag, Stuttgart.
In cooperation with Veruschka Götz.


Juni 2008
Logo for Eberhard-Gothein Schule, Mannheim.
Awarded 1st prize, Hochschule Mannheim Logo competition